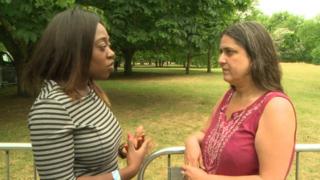 7/7 bombings: How people united
Today is the 10th anniversary of one of the worst terrorist attacks on the UK.
On 7 July 2005, four men with rucksacks full of explosives attacked central London.
More than 50 people lost their lives and hundreds more were injured.
The attacks became known as the 7/7 bombings.
In total, 52 people died as a result of the 7/7 bombings, and more than 770 people were injured.
Esther Hyman lost her sister in the attacks, but she is proud of how people came together to help and support each other after the attacks.