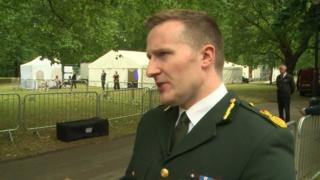 7/7 bombings: How people united
Today is the 10th anniversary of one of the worst terrorist attacks on the UK.
On 7 July 2005, four men with rucksacks full of explosives attacked central London.
More than 50 people lost their lives and hundreds more were injured.
The attacks became known as the 7/7 bombings.
When the attacks happened many people were scared and confused, but through the help and support of doctors, police and the fire service many of them were helped to safety.
Ayshah spoke to Jason Killens who works for the London Ambulance service, about how the emergency services helped during in the attacks.