America's women beat Japan in a seven-goal thriller, to win the World Cup.
It was the highest-scoring final in the tournament's history.
Team captain, Carli Lloyd, scored an incredible 13-minute hat-trick, taking the US to their third Women's World Cup title.
Lloyd also broke the record for the quickest ever goal in a Women's World Cup final.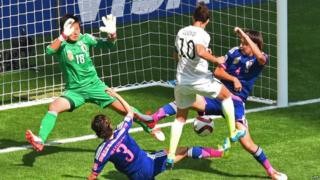 AFP
Japan made it to the final after beating England's Lionesses, thanks to a heart-breaking own-goal from Laura Bassett.
Japan won in 2011, but couldn't compete with the strength of the American team.
The USA are the first nation to win the final three times.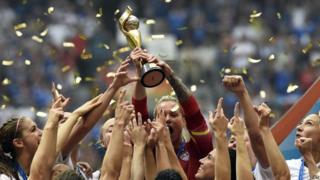 AFP
53,341 fans watched the match live in Canada.
When the victorious US team lifted the trophy, fans could be heard chanting "U-S-A" in celebration.