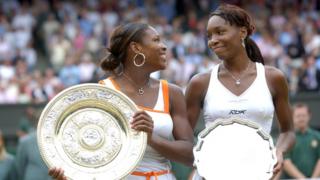 Serena and Venus Williams are set to face each other on Wimbledon's Centre Court. But how would you feel competing against your sister or brother?
Both players have made it into the fourth round of Wimbledon, after Serena beat British star, Heather Watson, on Friday.
The American sisters have dominated women's tennis for a long time.
They've each already won Wimbledon five times.
Although they are fierce opponents on the court, they say that they are able to forget their rivalry in normal life.
Serena told the BBC, "She's my sister today, she's my sister next week, she's my sister next year: I think that's a little more important than a match."
Thank you for your messages. This chat page is now closed.