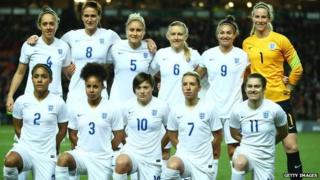 Getty Images
England have performed very strongly at the Women's World Cup in Canada.
The Lionesses may not have got a place in the final, after losing 2-1 to Japan in their semi-final clash, but they have still performed brilliantly.
Manager Mark Sampson said his team "has shown the world what it is capable of. The players will have special memories for the rest of their lifetime."
So let's take a look at five things we've learnt about England's women footballers during this World Cup.
1. England made history by getting in to the semi-finals
It was England's fourth appearance at the Women's World Cup.
They played in 1995, 2007 and 2011 - and made it into the quarter-finals every time.
This time though they went one step further to the semi-finals to meet current World Cup champions Japan.
England got 5 yellow cards during the tournament, but no reds.
2. England created some new football stars for the future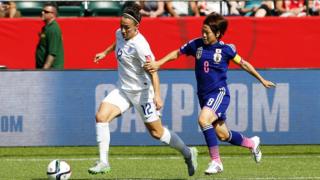 ALlsport/Getty Images
England defender Lucy Bronze has scored twice in the World Cup.
She has been shortlisted for the Golden Ball - the award given to the best player at the Women's World Cup.
England's Fran Kirby also put in several brilliant performances, including scoring the opening goal against Mexico in Moncton.
Karen Carney got herself on the score sheet in that game too netting one of the winning goals against Mexico.
3. The Lionesses have 'grabbed attention of a nation'
More than 10.7m people had followed the World Cup on the BBC before the game against Japan.
In the last week, women's football has been on many of the front and back pages of newspapers in England, with players and boss Sampson regular guests on screen and on the airwaves.
After the semi-final, many pundits and ex-players have agreed the women's game in England will improve as a result of the World Cup.
Liverpool Ladies forward Natasha Dowie: "The England players have definitely left a legacy. We will now see a lot of players coming to the Women's Super League from abroad.''
Former England goalkeeper Rachel Brown-Finnis: "England have made history in this tournament and exceeded a lot of people's expectations. Everyone has been inspired in some way by the guts, determination, resilience and adaptability."
4. England still have a chance to win a medal
England now face Germany in the third/fourth-place play-off on Saturday night.
Women's football writer Catherine Etoe said ''Mark Sampson's England will have to gear themselves up to go again, and quickly. World Cup bronze is still to play for."
5. England have inspired thousands of girls across the UK
While they did get a day off after the game against Japan to sleep and relax, the Lionesses are now in training for Saturday's game against Germany.
Former England midfielder Rachel Yankey said "We need the Football Association to make sure they are pushing women's football even more than they have done. Young kids can be proud and think 'I want to be like those players'.
Manager Mark Sampson gave Newsround his top tips for girls wanting to get into football and make it to the top of the game.
1) Enjoy it.
2) Try your best.
3) Be yourself.