Take a look at these incredible videos of lightning displays across the UK on Wednesday night.
Yesterday was the hottest July day on record.
BBC weatherman Simon King says there were 36,000 lightning flashes in 24 hours from 8am on Wednesday to 8am Thursday morning.
Here are some more dramatic images taken last night.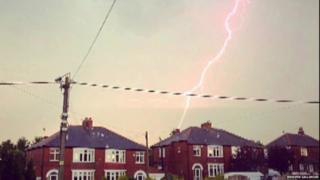 Jennifer Gallimore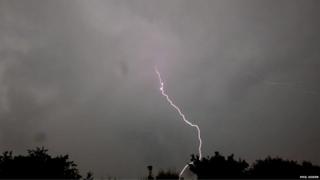 Phil Soden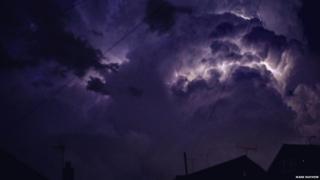 Mark Mayhew