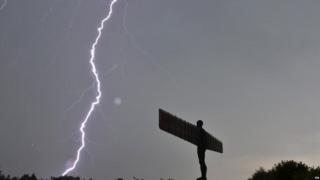 Stunning lightning shows across UK
These incredible videos of lightning were captured during storms across the UK last night .
These three were caught in Blackburn, in Edinburgh by Moray Cumming and Clitheroe in Lancashire.
Yesterday was the hottest July day on record.
BBC weatherman Simon King says there were 36,000 lightning flashes in 24 hours from 8am on Wednesday to 8am Thursday morning.