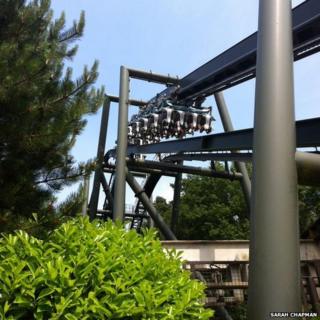 Sarah Chapman
Eighty people were stuck for an hour at Alton Towers yesterday after two monorail trains broke down on the hottest day of the year.
The two monorail trains stopped just before 5.30pm leaving people stranded.
Alton Towers said ''it took an hour to walk the 80 people off the monorail using the evacuation walkways.''
"The train drivers kept guests informed via the on board PA system and refreshments were provided."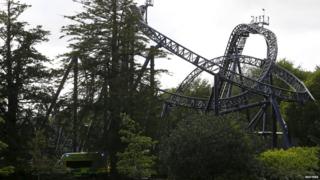 Reuters
The park's Air rollercoaster was also temporarily stopped in the afternoon, with some people stranded in mid-air for 20 minutes.
No injuries were reported.
People waiting to go on the ride posted messages on social media to say people had been left "stranded" on the Air rollercoaster.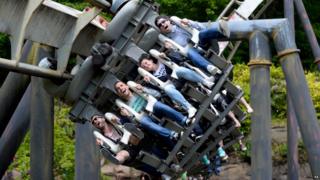 PA
Alton Towers said the delays were "within expected levels" and the monorail is open again today.
Last month, 16 people were hurt when the Smiler rollercoaster crashed into an empty carriage at the theme park.
The park said previously it would introduce stricter safety procedures after the crash.