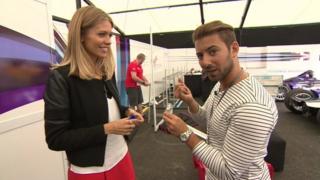 Ricky tastes Formula E's car fuel
The final of the first ever Formula E Championship took place in London over the weekend.
Brazilian driver Nelson Piquet Junior took the title by a single point.
We sent Ricky to Battersea Park in London to soak up the electric atmosphere.
He even got to taste the fuel used in the cars - an environmentally friendly, odourless, non-toxic liquid called glycerine.