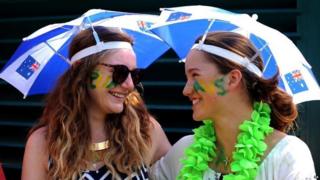 PA
Wednesday has seen the highest temperature recorded in the UK for almost a decade, with the thermometer hitting 36.7 degrees Celsius in north-west London.
There is plenty of health advice about keeping cool - both for humans and animals.
Temperatures are expected to drop to 25 degrees Celsius on Thursday, with the possibility of thunderstorms.
The UK's previous hottest temperature on record was 36.5C, recorded at Wisley, Surrey, in 2006.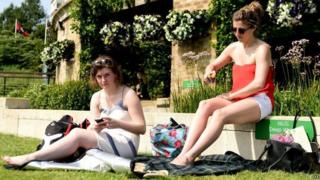 PA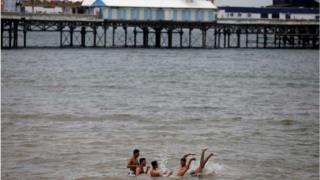 Reuters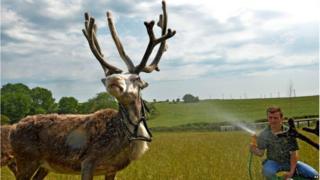 PA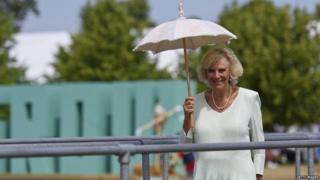 Getty Images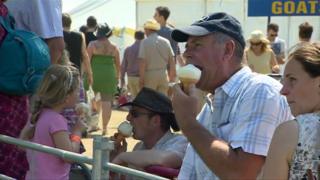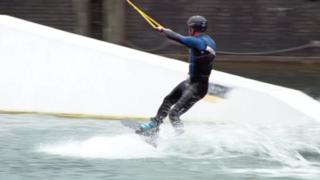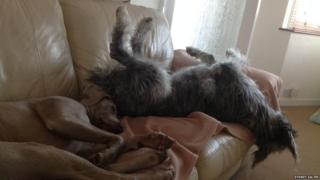 Sydney Salter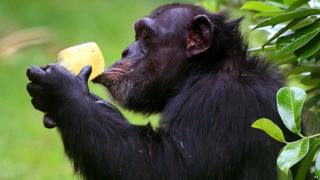 PA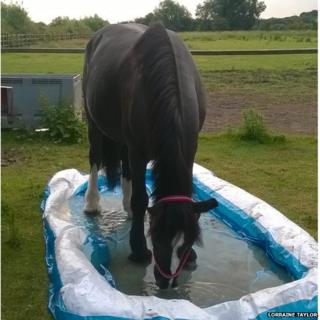 Lorraine Taylor