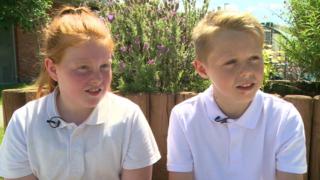 English kids on Women's World Cup
It's the semi-finals of the Women's World Cup tomorrow, and England are going head-to-head with Japan.
The England ladies made history when they beat Canada last weekend, making it to the semi-finals for the first time.
But, the ladies will face stiff competition from rivals Japan, who were the reining champions after winning the 2011 Women's World Cup in Germany.
We spoke to some kids from England to find out why they think their team will win.