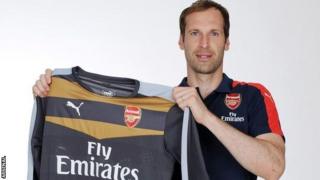 Arsenal
Arsenal have signed Petr Cech from Chelsea in a deal worth about £10m.
The Czech Republic goalkeeper has joined the Gunners on a four-year contract.
Cech only made six league appearances last season for Chelsea after losing his place to Belgian Thibaut Courtois.
In a letter to Chelsea fans, Cech said "I know I am not at the stage of my career where I want to be on the bench - I made my decision to move and look for new challenges."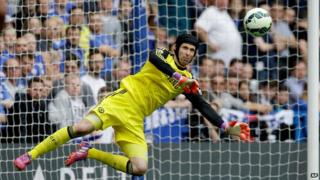 AP
Arsenal boss Arsene Wenger said: "Petr Cech is a player I have admired for a long time and I am very pleased he has decided to join us."
Cech was brought to Stamford Bridge in July 2004 and won 13 trophies with Chelsea - including one Champions League and four Premier League titles.
He played more than 400 club games in 11 seasons at Stamford Bridge, and also set a club goalkeeping record of 228 clean sheets in all competitions.