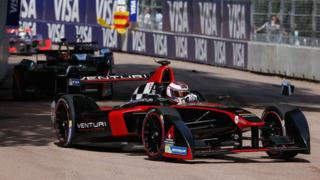 Formula E comes to London
The final of the first ever Formula E Championship took place in London over the weekend.
Brazilian driver Nelson Piquet Junior took the title by a single point.
Formula E uses high speed racing cars that look just like the ones used in Formula 1 but the difference is, they're all electric to make them more environmentally friendly.
We sent Ricky to Battersea Park in London to soak up the electric atmosphere.