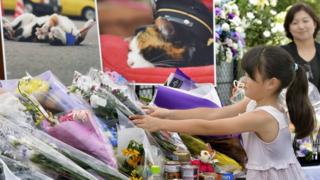 Japan's 'Goddess' cat gets big funeral
A big funeral has been held for a Japanese cat which became an international star when she was made a station master in western Japan.
Tama was credited with making the rail company lots of money after drawing in thousands of tourists.
Her custom-made cap and jacket made her a familiar sight at Kishi station.
Tama's dedication to the railway has now earned her the status of "Goddess".
Take a look at Martin's report....