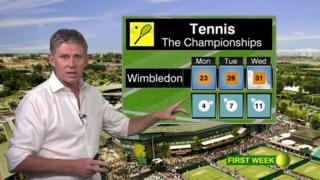 Weather forecast for Wimbledon
Wimbledon has started today and thousands of tennis fans, as well as the players, have headed to SW19 to get a taste of the action.
But the big questions is, will it be sunny weather during the first week or will people be reaching for their umbrellas?
Watch our special Wimbledon weather forecast to find out.