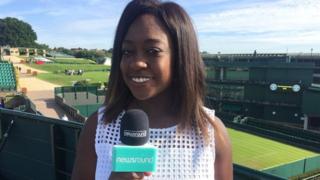 Behind the scenes at Wimbledon
It's one of the biggest days in the tennis sporting calendar as Wimbledon starts today in London.
The sport's biggest stars will be getting ready to do battle on the iconic courts, when play starts at 11am.
In action today, are world number one's Novak Djokovic and Serena Williams, as well as Maria Sharapova and Stan Wawrinka.
But before all the players arrived, Ayshah managed to get a sneak peak behind the scenes.