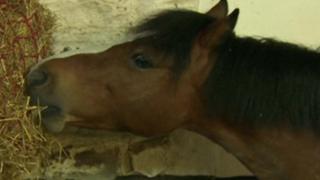 Life of pit ponies in the mines
Over 100 years ago small pit ponies were used to carry the big hauls of coal that had been dug up from the underground mines.
The Shetland and Welsh mountain ponies became good friends with the men who worked there.
Now children can learn more about what they did and the conditions they worked in at a new exhibition.
Martin's been finding out more about these special animals...