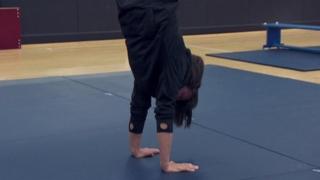 How to do a handstand
Olympic gymnast Beth Tweddle has been talking about all things handstands as part of International Handstand Day.
She says it can be difficult but we can learn to do handstands if we break it down into simple stages.
Beth's been making it her mission to get loads of kids to learn how to do it.
Watch the clip to see what she has to say...
Remember, make sure you have an adult with you if you try any of this yourself.