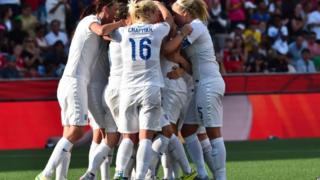 World Cup quarter-final - England v Canada
It's World Cup quarter final day for England's women.
The team are making the final preparations for their big game against the host nation Canada tonight.
It kicks off shortly after midnight with a place in the semi-finals for the winner.
BBC Sport's Katie Gornall has been at the stadium where England fans will be in the minority...