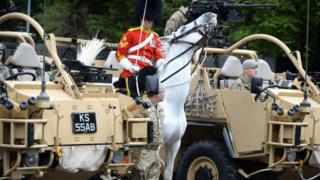 MOD
Events to mark Armed Force's Day are being held across the UK today.
Large crowds are expected to turn out for the events, which will be led by service personnel, veterans and cadets.
The biggest event is in Guildford, Surrey, where tens of thousands people are expected to turn out for a big parade.
The day aims to recognise and thank servicemen and women for the work they do in the Army, Navy and Royal Air Force.
Armed Force's Day started in 2009.