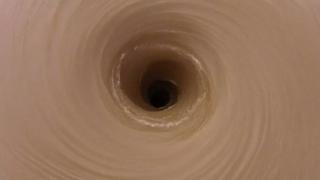 Huge vortex appears in lake
A giant spiralling vortex has appeared in a lake in the United States.
Video footage has captured the vortex on Lake Texoma, which is on the border between the states of Texas and Oklahoma.
It opened up after water was drained from the lake after severe floods.
The hole is two and a half metres wide but is walled off to make sure vessels and small boats are not caught up in it.