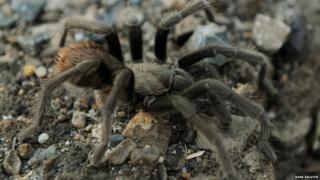 MARK RALSTON
More than 25,000 tarantulas have been found in a giant cluster in a small town called Maningrada in Australia but could it be good news for the community?
Experts believe it is because the venom from the spiders could be used for medical research.
The cause of the sudden tarantula population explosion is still an unexplained mystery.