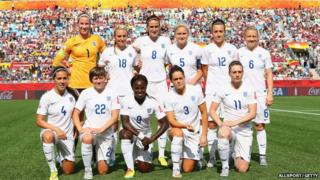 Tips on how to become a footballing success
England Manager Mark Sampson has sent Newsround his top three tips to help girls get into football and make it to the top of the game.
The England women's football team are gearing up for their game against Canada in Vancouver on Sunday, in the Women's World Cup.
They made it through to the quarter-finals after beating Norway.
If the Lionesses win, it'll be the first time England's ladies have made it to the semi-finals.
Manager Mark Sampson says the key things are to:
1) Enjoy it.
2) Try your best.
3) Be yourself.