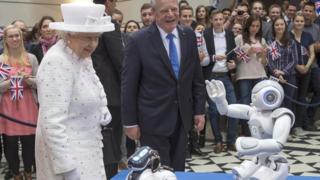 Queen meets a friendly robot
The Queen is used to meeting world leaders and members of the public but came across a robot on a visit to Germany.
She was introduced to it during a visit at Berlin's Technical University, where its friendly greeting brought a smile to the her face.
The Queen is in Germany on a four day state visit, which ends tomorrow.