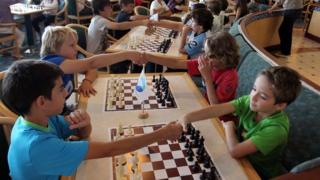 School kids take part in chess tournament
The world's largest schools chess tournament has taken place in London.
More than 40,000 pupils from eight countries took part but just 40 made it through to the final.
As part of the day, 200 children from local primary schools played games of 'Human Chess', where they directed actors dressed as chess pieces around a giant chess board.