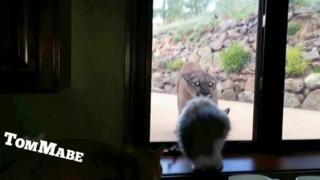 Face off: Mountain lion and cat
This online video has become an internet hit.
It's a mountain lion staring at a family cat in Colorado in America.
The footage was taken by the cats owner Tom.
Mountain lions live in the wild in Colorado.
Wonder who managed to stare for the longest?