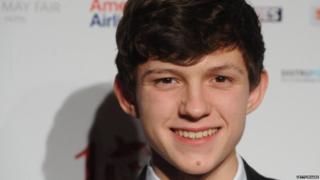 Getty Images
British actor Tom Holland, who was in the stage musical Billy Elliot, has been announced as the new Spider-Man.
The 19-year-old takes over from Andrew Garfield for the new film, which is due out in July 2017.
Marvel said: "For Spidey himself, we saw many terrific young actors, but Tom's screen tests were special."
Tom is first expected to make an appearance as Spider-Man in Captain America: Civil War in order to properly introduce him into the Marvel film universe.