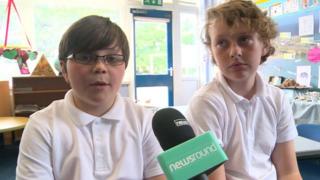 Quarter of kids see gaming as exercise
Nearly a quarter of kids see gaming with friends as a form of exercise according to a new survey.
The Youth Sports Trust report suggests children are not doing enough sport and are at risk becoming addicted to their handheld devices.
The charity say they're worried that lots of kids could suffer from health problems in the future and say more needs to be done to improve sport in school.
You told us what your thought.