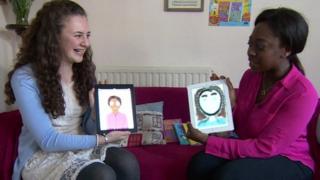 Young illustrator chats to Newsround
Mina May is one of the youngest illustrators in the world and she sat down with Ayshah to talk about everything books.
She was just 11 years old when she got her first drawings published.
Author mum Wendy was writing the book Wendy Quill is a Crocodile's Bottom when she submitted her daughter's illustrations.
After the success of her first release, Mina is now working on her fifth book as the illustrator.
Watch Ayshah's report to see them both have a go at drawing each other...