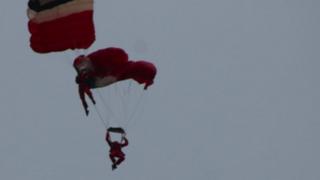 Red Devils talk about lucky escape
Two red devils had a lucky escape after their parachutes got tangled together during an air show.
Mike French's parachute got wrapped around his team-mate, but the pair managed to land safely into water.
The men say that they were well trained to cope with the situation.