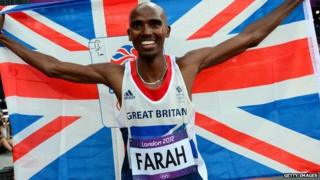 Getty Images
The British athlete Mo Farah - who won two gold medals at the London Olympics in 2012 has insisted that he's never taken drugs to improve his performance.
It comes after his coach Alberto Salazar denied claims he supplied drugs to improve performance to another athlete back in 2002.
Mo Farah said the past two weeks have been the toughest of his life, and he now wants to focus on his training.