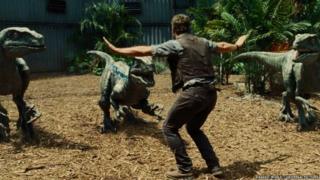 Jurassic World / Universal Pictures
Zookeepers around the world have been copying Chris Pratt's velociraptor-taming moves from the film Jurassic World, with their own animals taking the part of the dinosaurs.
In the film a 'dinosaur researcher' confronts a group of velociraptors and calms them down using his arms.
Although they don't have their own dinosaurs, zookeepers have been trying out the technique with less-dangerous animals.
Tortoises, penguins, red pandas, and even rhinos have been included in the photos - which have now gone viral.
The people in these photos are professional zookeepers who are trained to work safely with animals. Don't try this yourselves.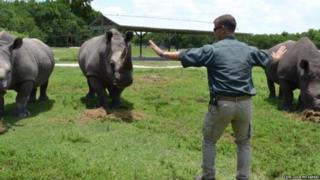 Lion Country Safari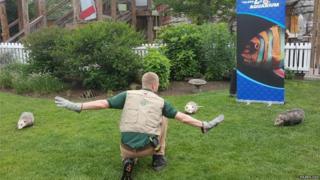 Toledo Zoo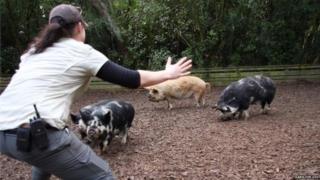 Hamilton Zoo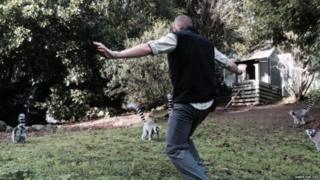 Hamilton Zoo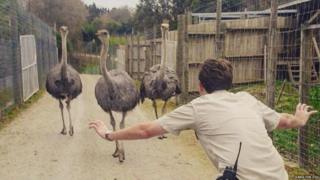 Hamilton Zoo