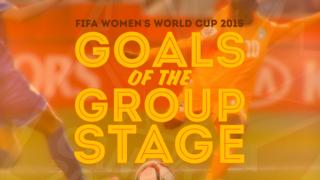 Women's World Cup: Best goals so far
Here's a quick round-up of some of the best goals so far at the 2015 Women's World Cup in Canada, as the tournament moves from the group stage to the knockout phase.
The second round begins on Saturday when European champions Germany take on Sweden, while England's last 16 match against Norway is on Monday 22 June.
Available to UK users only.