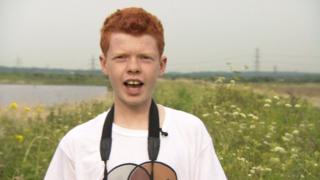 Top tips for bird-watching
Bird-enthusiast Findlay has been named alongside Sir David Attenborough and Chris Packham as one of the most important nature experts in Britain.
He wants to get more people to start bird-watching, and shares his top tips with Newsround.
Findlay's interest in birds started when he was just 6 years old.
He now campaigns to protect birds, and writes a blog read by thousands of people.
BBC 'Wildlife Power List' recognised Findlay, and 13-year-old bone collector Jake for their commitment to wildlife.