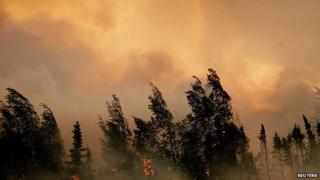 300 fire fighters tackle Alaska wildfires
Over 300 firefighters are helping to tackle huge wildfires that have destroyed thousands of trees across Alaska.
Many people have had to move from their homes.
The thick plumes of smoke can be seen for miles.
Fire fighters say hot weather, a lack of rain and snow have made the area very dry and it's much easier for fires to start.