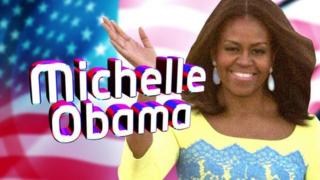 Who is the US First Lady Michelle Obama?
US First Lady Michelle Obama is visiting a school in London today to talk about girls' education.
It's part of an initiative called Let Girls Learn, which wants more girls around the world to go to school and complete their education.
Michelle's mum and two teenage daughters, Malia and Sasha, are also joining her on her visit to England.
But who is Michelle Obama, and what does she actually do?