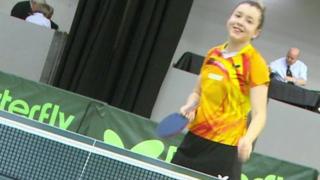 Meet table tennis' future stars
Meet Denise - she's 13 years old and absolutely loves table-tennis.
In fact she plays the sport once or twice every single day.
So Newsround caught up with her at the under-14s UK Table Tennis Championships to hear more about the sport and meet her fellow table tennis players.