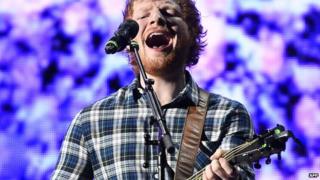 AFP
Ed Sheeran has surprised a young girl in Canada by performing an unexpected duet with her at a shopping mall.
Ed was in a music store when he overheard his hit Thinking Out Loud being performed by 13-year-old Sydney for a charity fundraiser.
He joined her on stage and the teenager remained surprisingly calm with the Brit winner beside her.
She said: "I didn't want to stop, but I wanted to talk to him."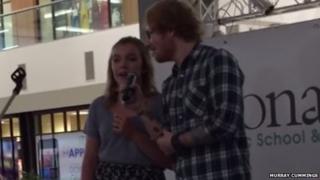 Murray Cummings
Ed left after the performance, stopping to pose for some selfies with fans along the way.
The singer is currently on a tour of Canada and North America.
Sydney later received a text by Ed's manager offering her two tickets to one of the the singer's concerts on the current tour.