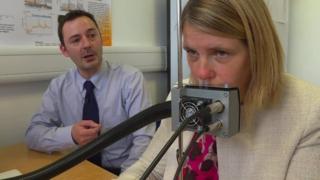 Fake nose to help make tastier treats
A fake nose that can pick up 40 different tastes and smells, and even work out the order they're being released, has been created by scientists.
It's being used by Mondelez, which makes loads of popular snacks.
The company hopes it can help it develop the most delicious chocolate, and longer lasting chewing gum.
Alex Webbe, one of the experts behind the nose invention, explains how it works.