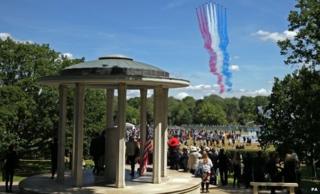 PA
Britain has been marking the 800th anniversary of Magna Carta - the document that paved the way for the introduction of basic human rights.
In 1215 the Magna Carta was created to set out a list of basic rules about how the country would be run.
It was the first time that ordinary people were protected by rights.
The main ceremonies took place at Runnymede, on the River Thames, where the scroll was sealed by King John.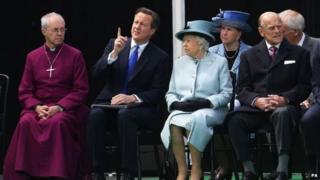 PA
The Queen, the Duke of Edinburgh, and the Duke of Cambridge also attended the ceremony.
A replica of the Great Charter began its journey down the Thames on Saturday as part of the celebrations.
The Royal Barge Gloriana has led 200 boats from Hurley in Berkshire and is due to arrive at Runnymede later.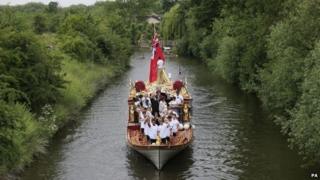 PA
There are just four known copies of the original Magna Carta that still exist today, from an estimated 13 that were made.
Two are held by the British Library in London, with Salisbury Cathedral and Lincoln Cathedral holding the others.