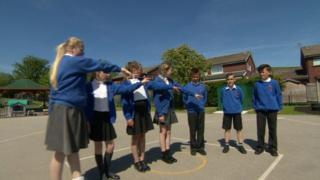 Kids' rights in the UK and abroad
Ayshah's been chatting to kids in the UK and the African country of South Sudan, to find out what they think about children's rights.
Thousands of kids in the UK learn about their rights through the UNICEF Rights Respecting Schools Award.
Some of them told Newsround about how they make sure that all their rights are being respected in school...