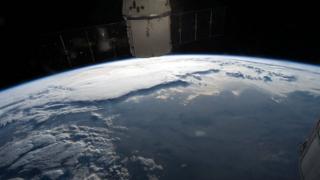 Watching the world
Not many people have had the lucky opportunity to live on the International Space Station.
The astronauts on the Space Station spend as much time as possible working on science.
But once you're up there, people like Samantha get a chance to view Earth in the most spectacular of ways.
It's pretty hard not to be mesmerised by the view looking down on the whole world.