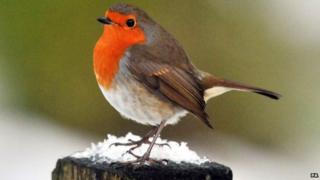 PA
The robin has topped a poll of more than 200,000 people to choose the UK's first national bird.
The red-breasted bird received 34% of votes, followed by the barn owl, which received 12%, and the blackbird, 11%.
More than 224,000 people voted online, at ballot boxes in schools and by post in the poll, which began in March.
Bird expert David Lindo - who launched the campaign - said the result was "fitting", as the robin was Britain's most familiar bird.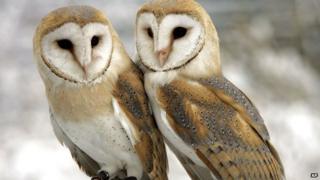 AP
He added: "What has become the UK's biggest ever nature vote has reminded the British people how much they love the nature around us."
Mr Lindo said he would speak to the government to ask for the winner to be officially recognised as Britain's national bird.
National birds from around the world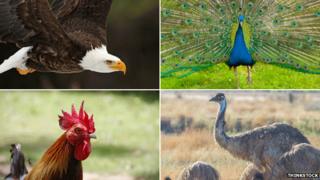 Thinkstock
If the government agrees the robin should represent the UK, it would join the ranks of these other national birds from around the world:
The United States boasts the somewhat larger American bald eagle as its national bird - and indeed, national animal. It has held this status since 1782

The colourful Indian peacock has been the national bird of India since 1963, reportedly chosen because it's found across the country and its association with national myths and legends

France has the Gallic rooster as its national bird - the Latin word Gallus meaning "inhabitant of Gaul" as well as "rooster".

In Australia, the emu appears on the Commonwealth Coat of Arms, along with the kangaroo