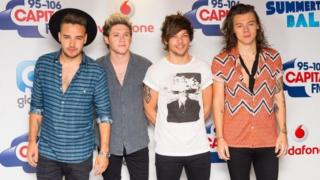 PA
One Direction have filmed a special video message for a teenage girl who was injured after a rollercoaster crash at Alton Towers.
17-year-old Leah Washington, from Barnsley in South Yorkshire, was one of five people who were hurt after a collision on The Smiler ride.
A campaign on social media asked the band to get in touch with her.
Now the band say they will go and see her when she's feeling better.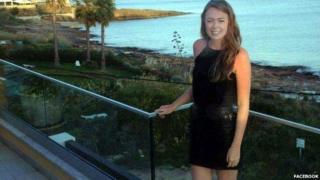 Facebook
Leah's friends say she's "elated" after getting the message.
Sara Stuart, who helped start the campaign, says Leah is a massive 1D fan.
"She's seen them so many times. It's really given Leah something to aim for and really look forward to once she's recovered."
Sara said her friend had tickets to see the band in concert in Cardiff on Saturday but couldn't go because she still needs treatment for her injuries.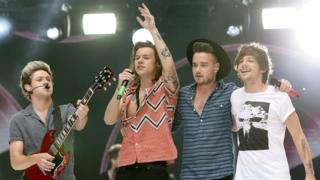 PA
The band's agents said the band's four members - Niall Horan, Liam Payne, Harry Styles and Louis Tomlinson - had filmed the video message.
"Unfortunately because of their schedule they can't visit her now, but they have offered Leah tickets to a forthcoming concert of her choice when she has recovered, and will be delighted to meet her backstage then."