How much dog poo do you see in your area and is it a growing problem?
New figures for England and Wales suggest the number of people being fined for not picking up their dog's mess, has fallen by almost 20% on the previous year.
In 2011/12 just over 3,800 Fixed Penalty Notices, as they are called, were given out. There were just under 2,900 in 2014/15.
But it depends where you live.
Some local councils give out more fines than others.
In the past 12 months, 103 local authorities in England and Wales didn't give out a single fine.
48 councils haven't given out any fines for over FIVE years, despite receiving thousands of complaints.
In the past 12 months 302 councils admitted they had 74 thousand complaints between them.
Newsround viewer Kim isn't happy about the mess in his local park.
But why is it so important to clear up dog poo?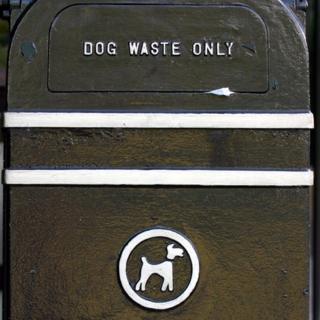 Dog poo can pose a possible risk to your health.
Toxocariosis is an infection caused by roundworm which can cause serious illness in some people.
It can also pose a risk to very young children and pregnant women.
So we wanted to know what you think.
Your comments
We have a dog and I think it benefits everyone if we pick poo up.
Ben, Ashington, England
In my area there is a lot of dog poo even around my school and everyone keeps on stepping in it! They should have bigger fines to stop people not picking it up and they should give them out more or have special people who give the fines out and who watch them. They should also be more bins to put it in.
Iona, Edinburgh, Scotland
This chat page is now closed. Thanks for sending in your messgaes.