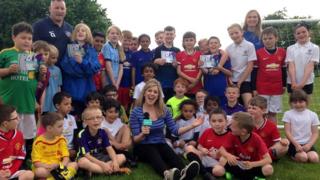 Kids' predictions for World Cup 2015
England face France in their first World Cup game in Canada, so we sent Jenny to a football club to hear their predictions.
England have been beaten by France in their last two major tournaments.
The game will take place in Moncton, New Brunswick.
The 2015 final is on Sunday, 5 July in Vancouver.
Want to know more - check out our guide to the Women's World Cup 2015.