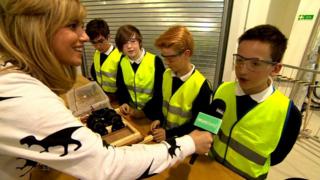 Kids compete in energy challenge
Two hundred schools from across Scotland have taken on a challenge, to turn the power of ocean waves into electricity that could power our homes and mobile phones.
Each team was given £50 to build a machine that could float on the waves, and turn the natural ocean energy into electricity.
Five teams made it to the final at Edinburgh University's ocean simulator, FloWave.
Jenny went to meet them to see their designs.