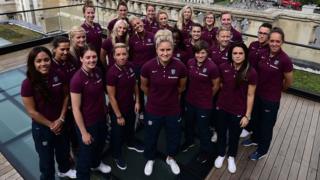 Adam Davy
England face France in their first World Cup game in Canada today.
They have been beaten by them in their last two major tournaments.
The game will take place in Moncton, New Brunswick.
The 2015 final is on Sunday, 5 July in Vancouver.
Your Comments
I think that England will win the women's world cup if they try their best and train hard before the big game. Come on England!
Jessica, London, England
This chat page is now closed. Thank you for sending us your messages.