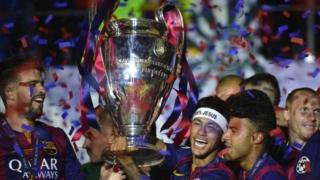 Getty Images
Barcelona smashed Juventus 3-1 at the Champions League Final in Berlin on Saturday, taking the trophy for the third time in six years.
In a thriller of a final Luis Enrique's side overpowered Juventus with an attacking force that was just too much for the Italian side.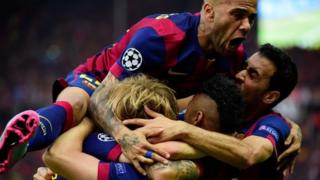 Getty Images
Ivan Rakitic's left-footer past Juve keeper, off the back of a series of great Barce passes Gigi Buffon, put them ahead in the fourth minutes of play.
Juventus weren't going without a fight though, and Alvaro Morata grabbed an equaliser before the hour was up.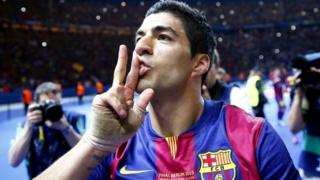 Getty Images
But it wasn't enough as Luis Suarez demonstrated Barcelona's epic strike power with a powerful second goal in the 68th minute.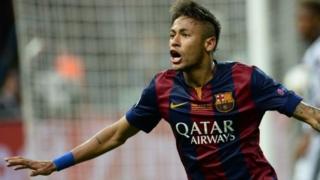 Getty Images
Brazil superstar Neymar sealed the deal for Barca with the final kick of the game, calling the showdown "the biggest match of his life".
And for 35-year-old Barcelona legend Xavi Hernandez, it was time to say goodbye - his last game in a dazzling career with the team as he moves to Al Sadd in Qatar.
Xavi has made over 750 appearances for Barca since his debut for the side as a midfielder back in 1998.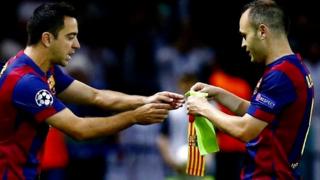 Getty Images
He was handed the captain's armband by teammate Andres Iniesta and was the lifted into the air with the trophy by the team.
The celebration was the perfect end to a perfect final for Barcelona in Berlin - they are now treble champions having won their two big competitions at home; La Liga, and the Copa del Rey.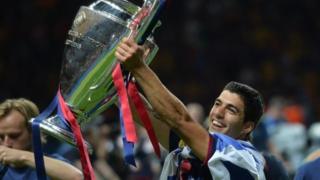 Getty Images
"It's incredible, a dream, something unique," Suarez told reporters. "To win these competitions you have to suffer, if not it's not worth it, and today we had to suffer to win the match."