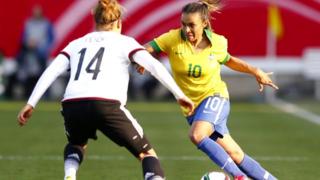 Women's World Cup set to kick off
The Women's World Cup 2015 kicks off tonight in Canada with the hosts playing China.
It's the seventh Women's World Cup and will see a total of 24 teams battling it out for the first time.
Up to a billion people are expected to watch the tournament.
The BBC's Katie Gornall is there and sent Newsround this report about what teams and players to look out for.